Vibrant Wedding Ideas With A Hint Of Boho Glamour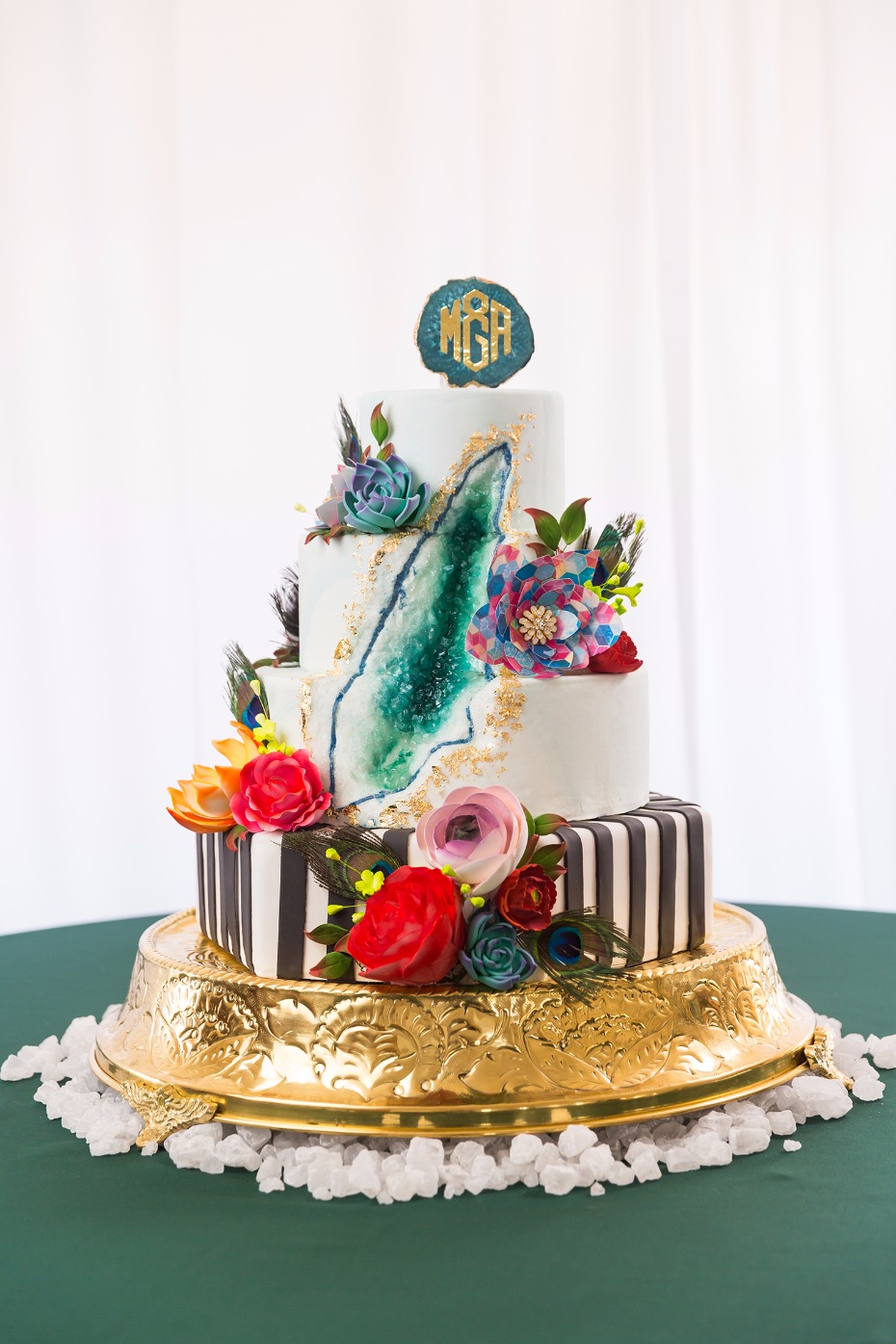 This next wedding inspiration at the Copper Leaf Gardens & Event Center in Colorado is a colorful fusion of east meets west. Boho and modern elements come together with a hint of hippie glam in eye catching jewel-tones of peacock blue and forest green.
Copper Leaf Gardens & Event Center
It's a trendy mash-up that hits all the right tones. With so much to see, you'll want to keep scrolling for a closer look at this stylish day captured by TrevGStudios. Want more details? Then head on over to the full gallery to see this shoot in its entirety. 
TrevGStudios
full gallery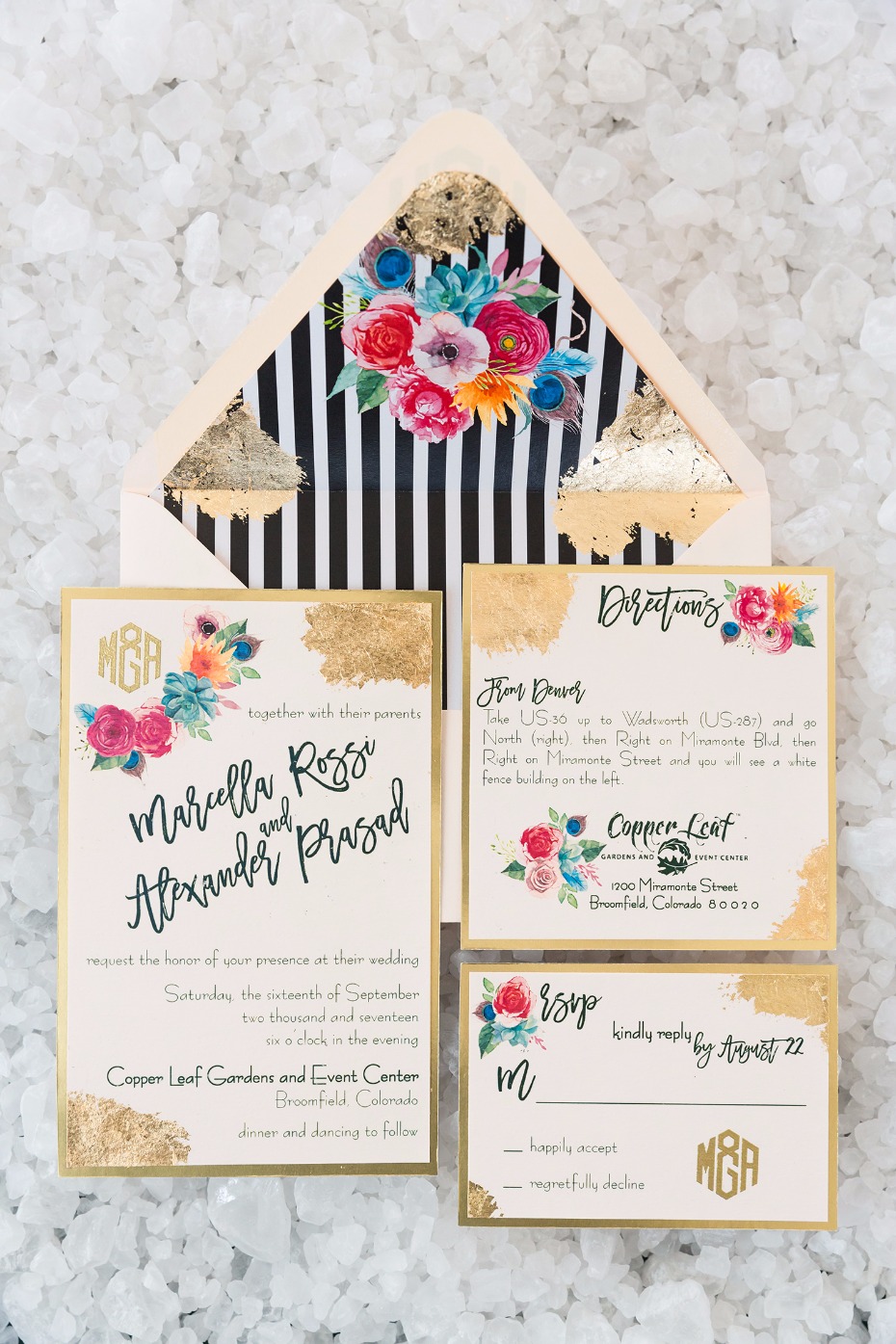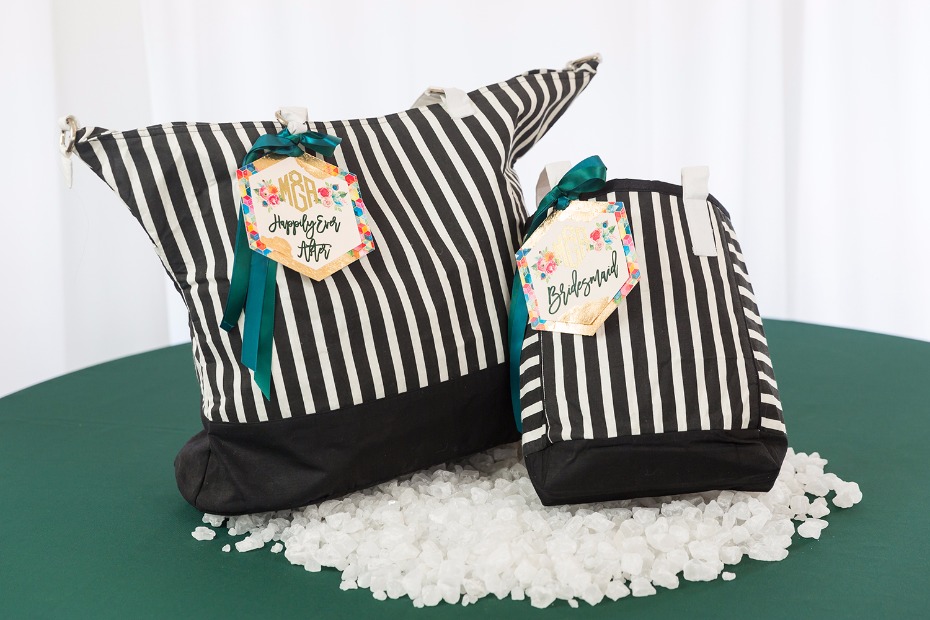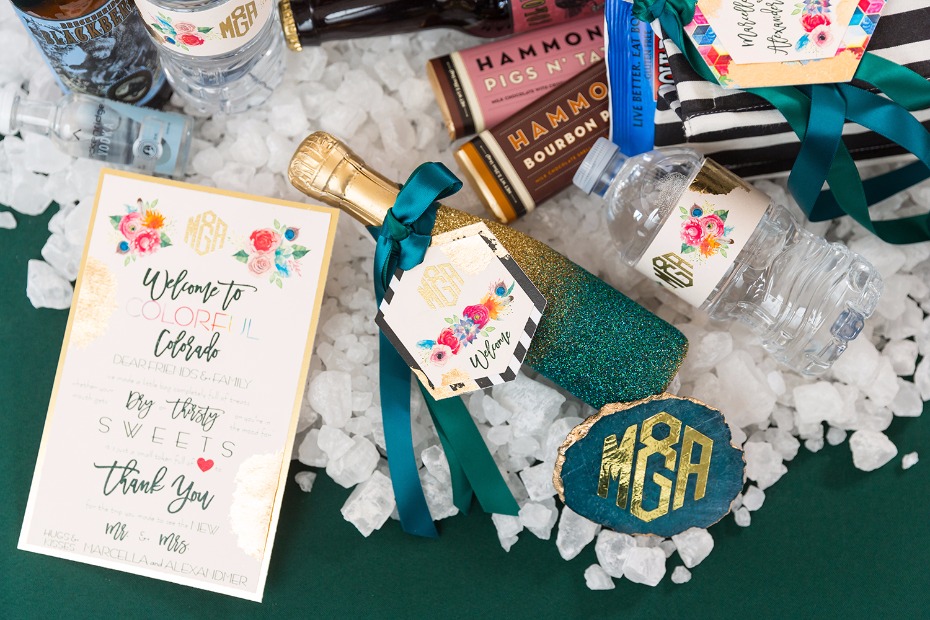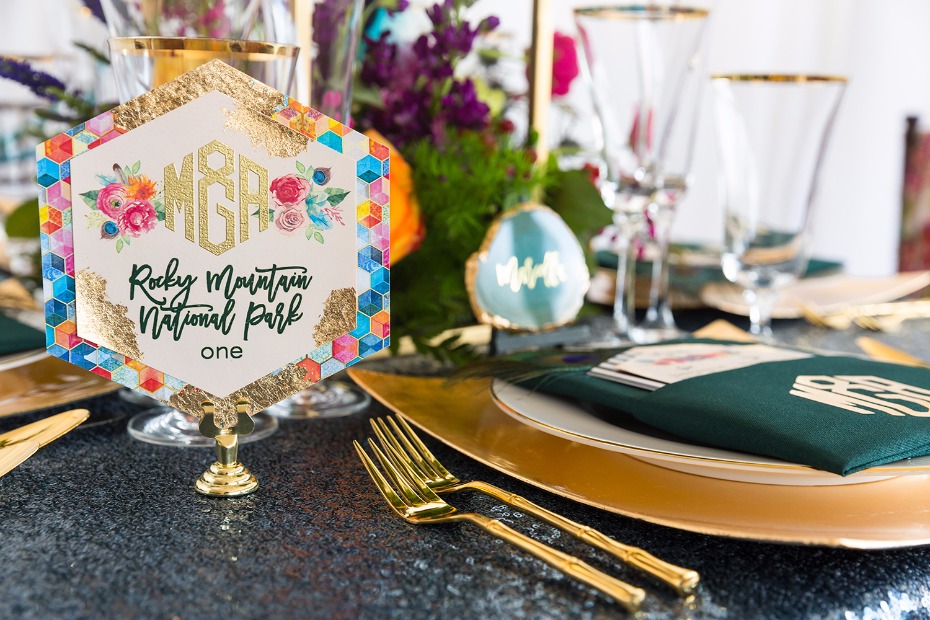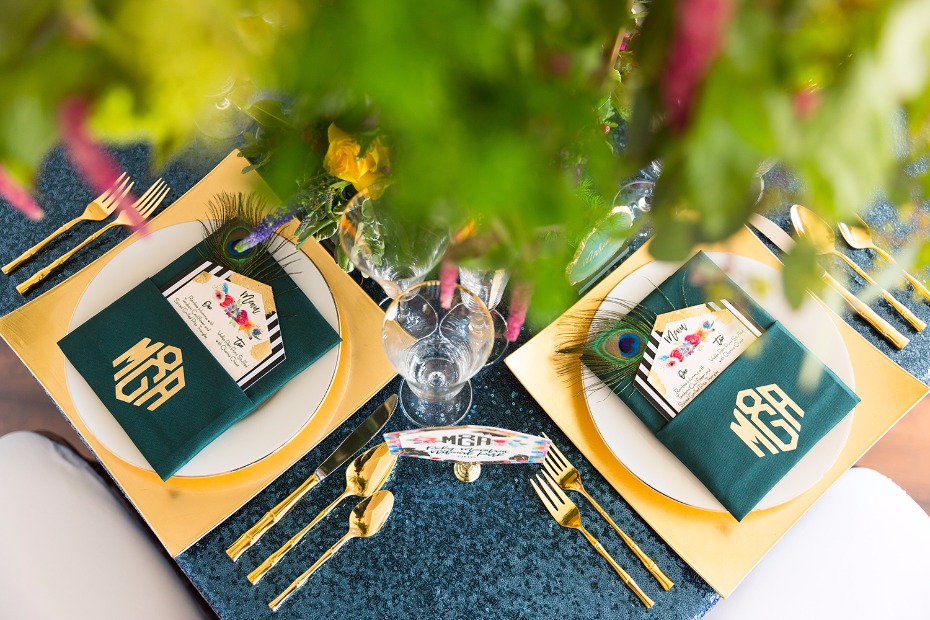 From Copper Leaf Gardens & Events: Nestled between the plains of Colorado and the majestic Rocky Mountains, this styled photo shoot mimics the traditional Western wedding, infused with Indian and Asian elements. A touch of Hippie Glamour inspires the colorful scene that seduces the visual senses.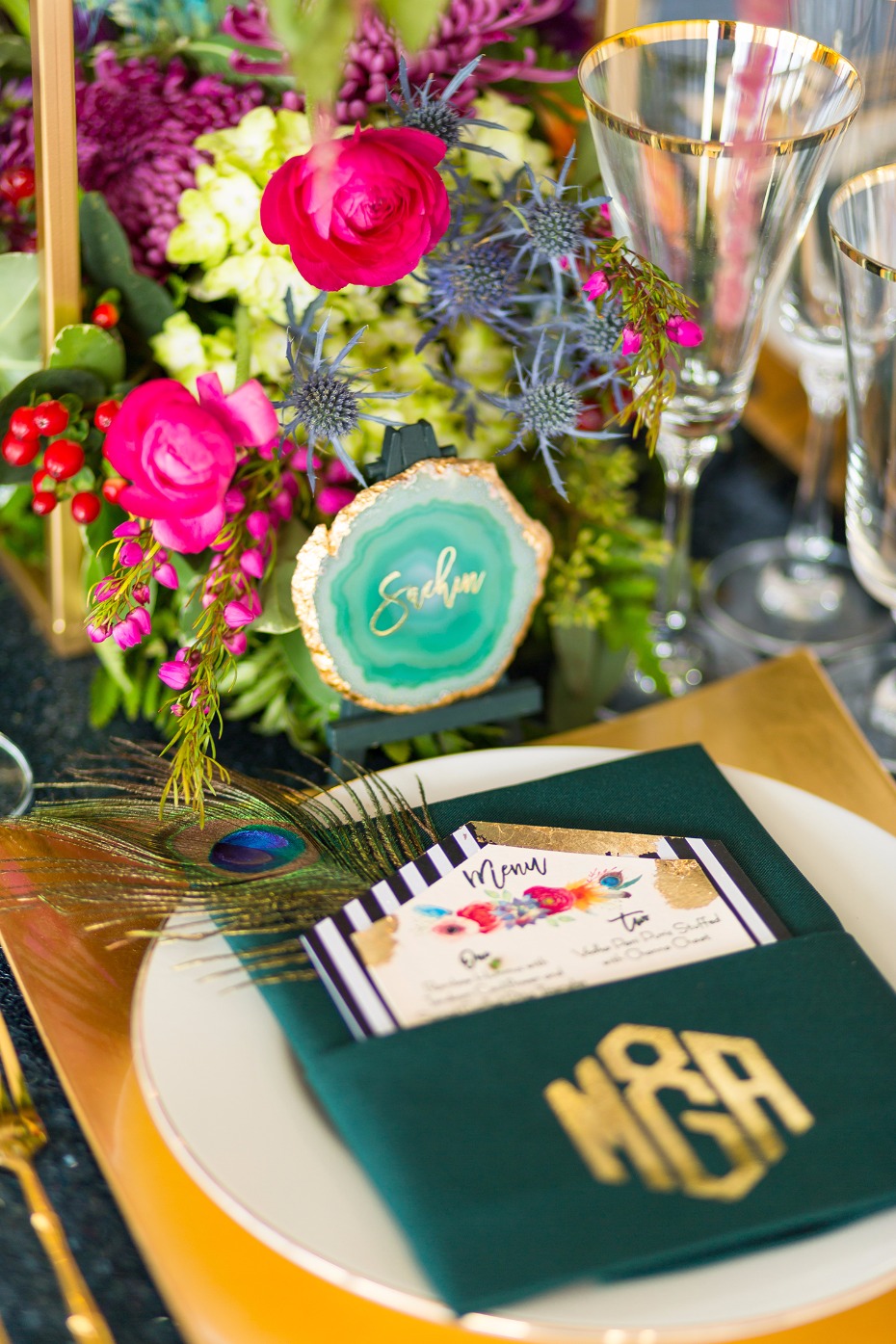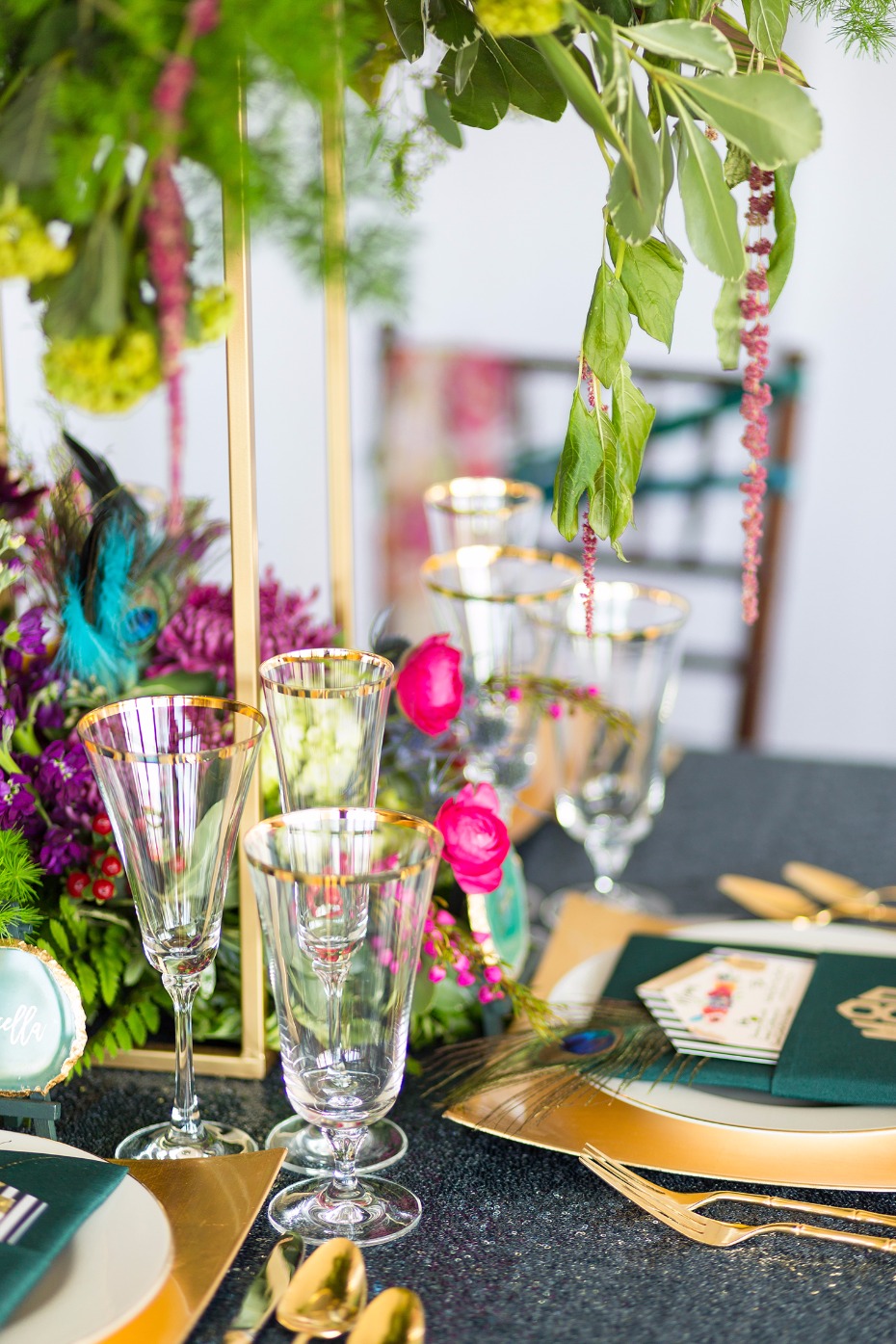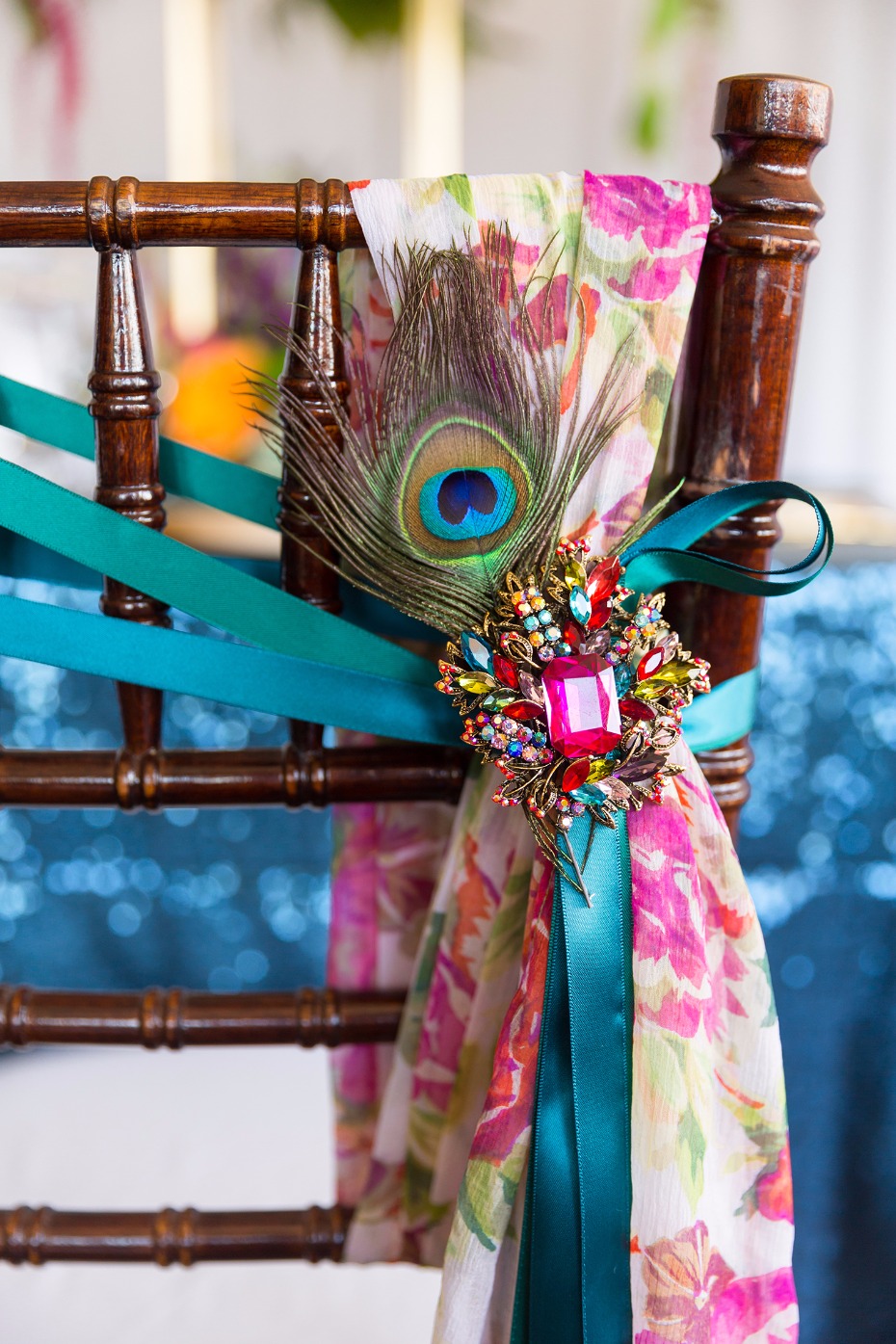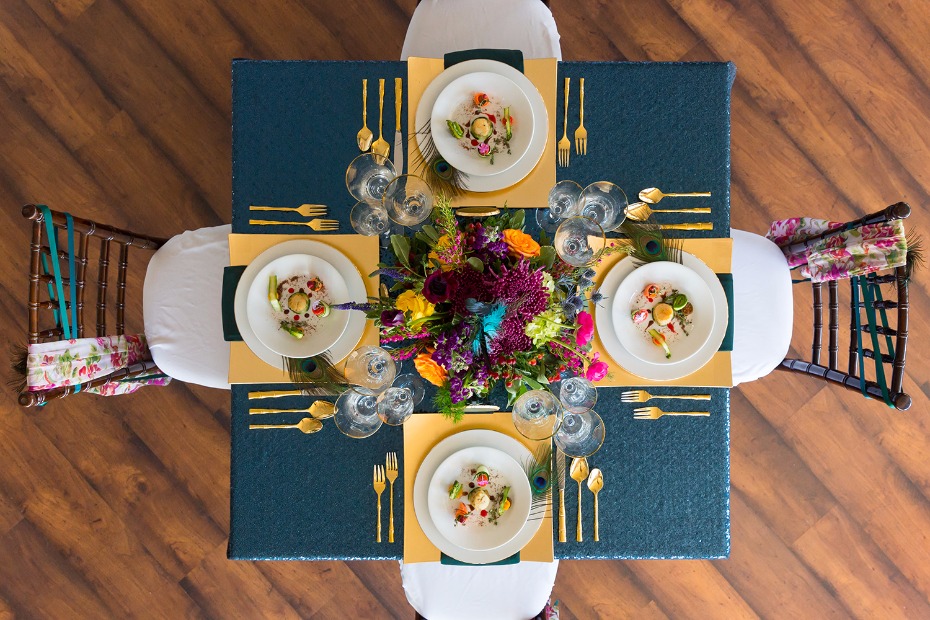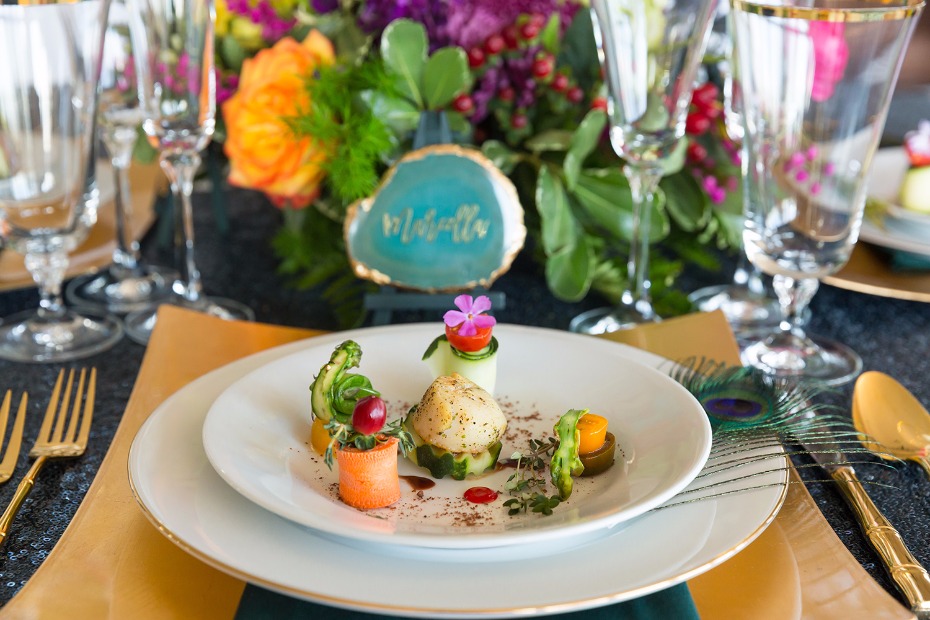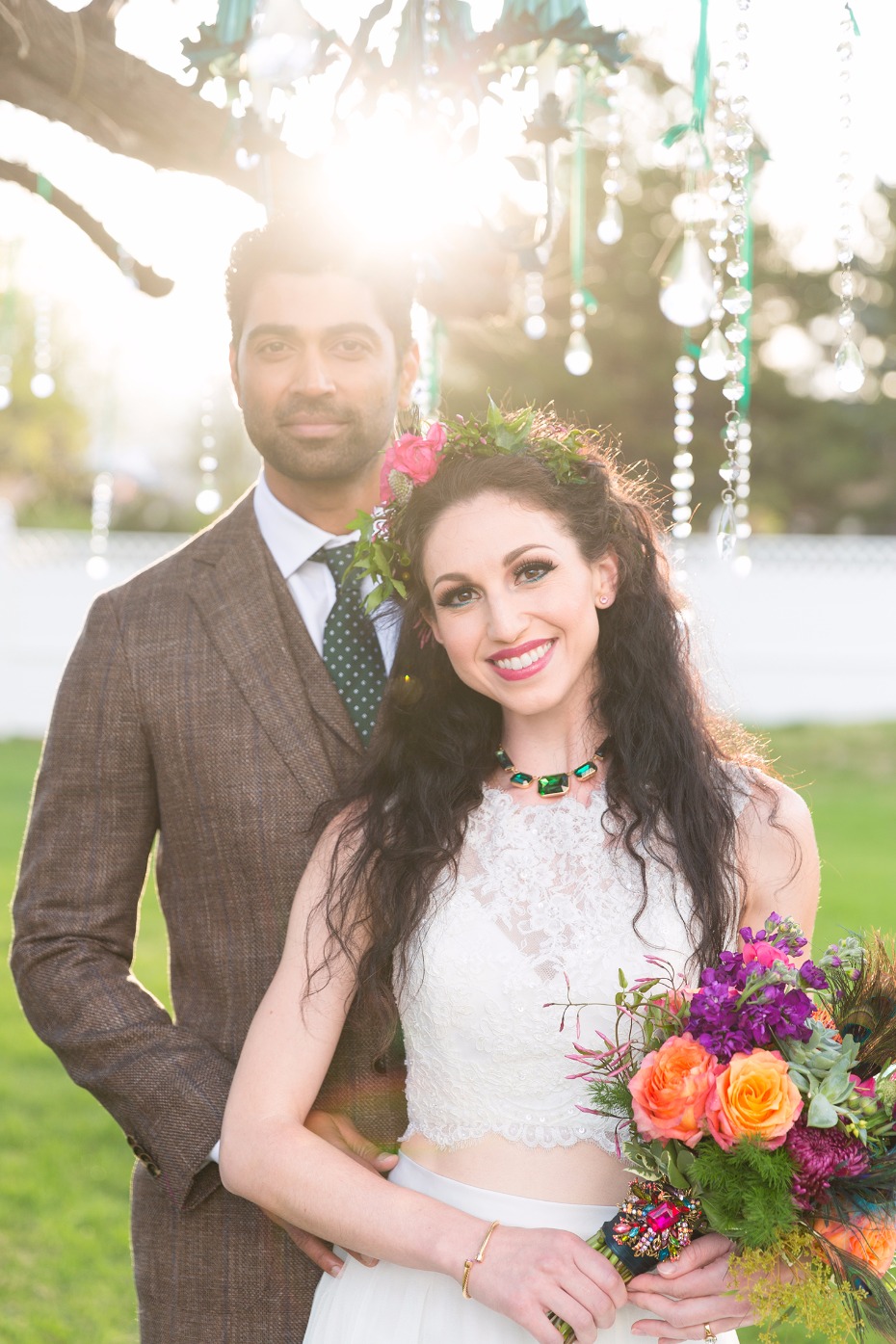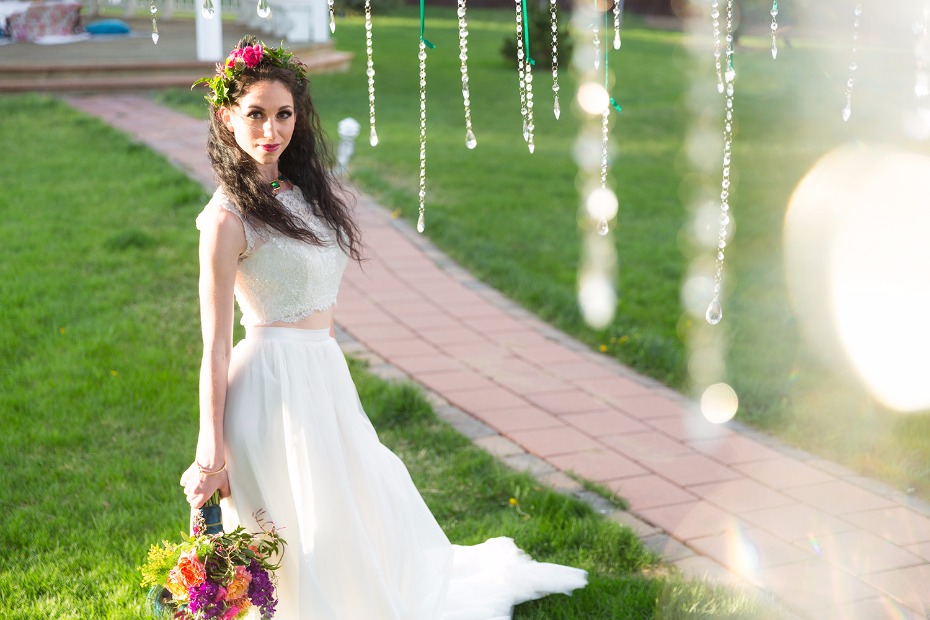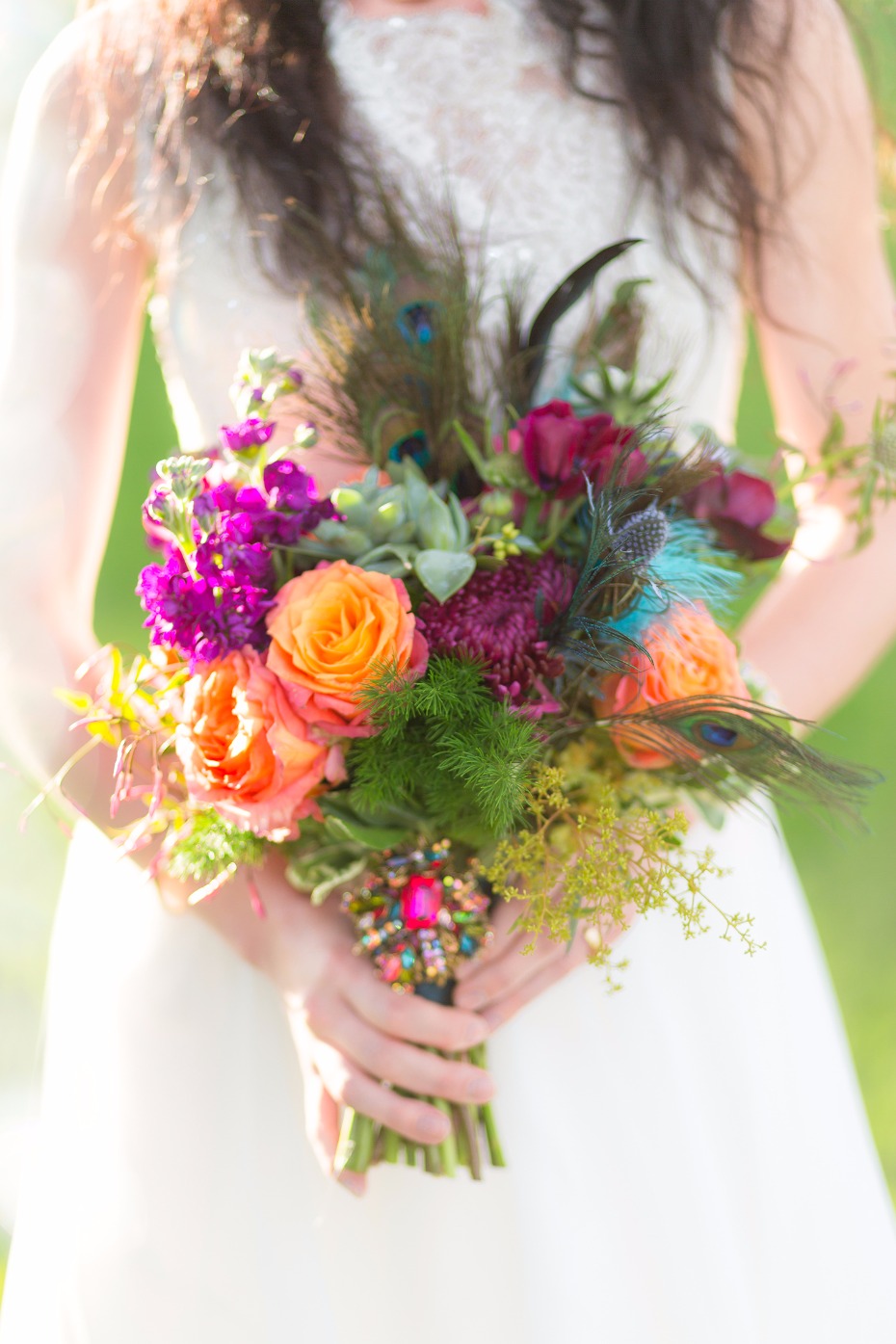 Earth tones from geodes and agate juxtaposed with tech savvy hexagons and stripes give this wedding a little something for everyone to admire. Rich hues of Forest Green and Peacock Blue blend to neutral as ordinary details and pops of vibrant color stand out.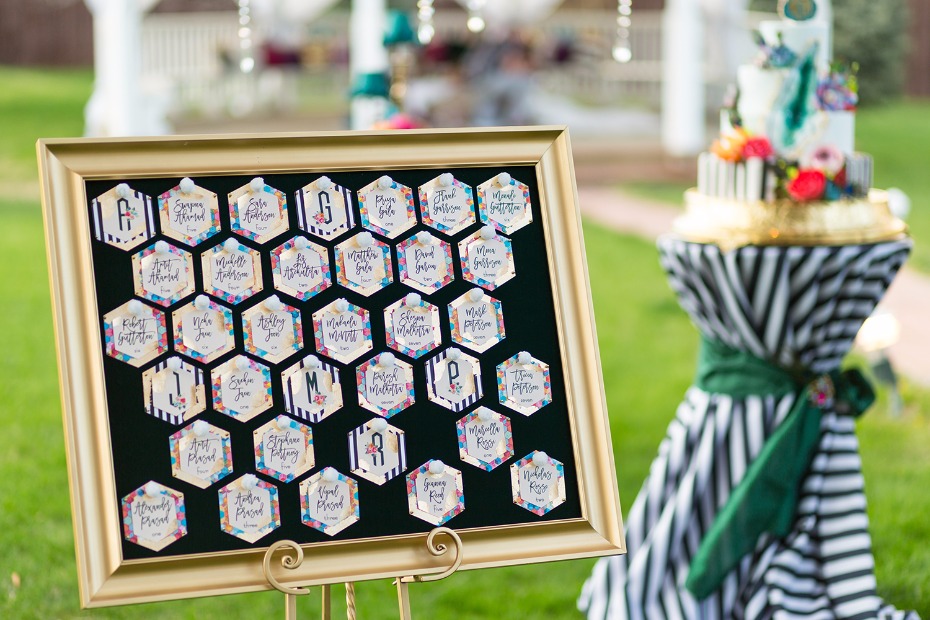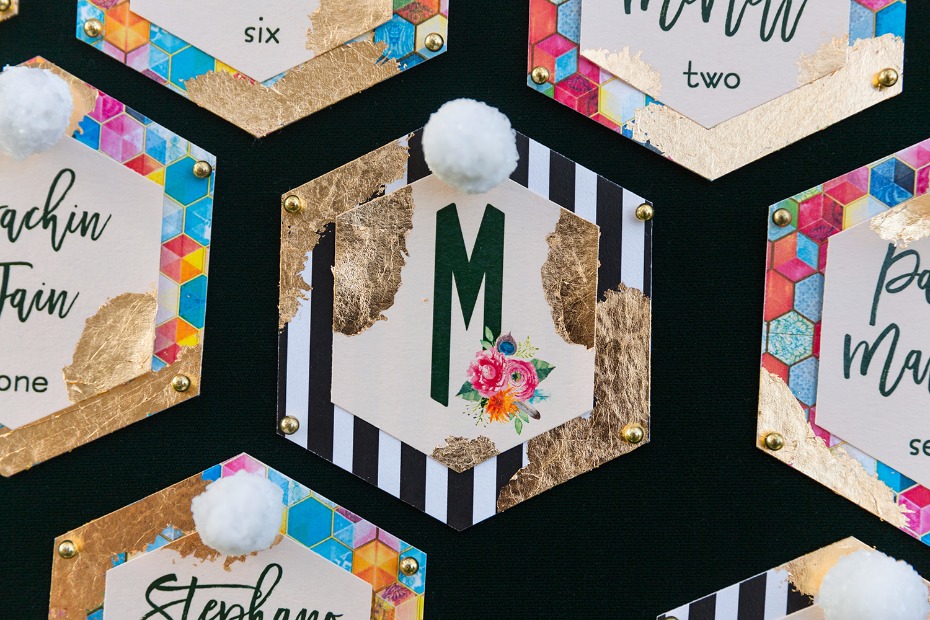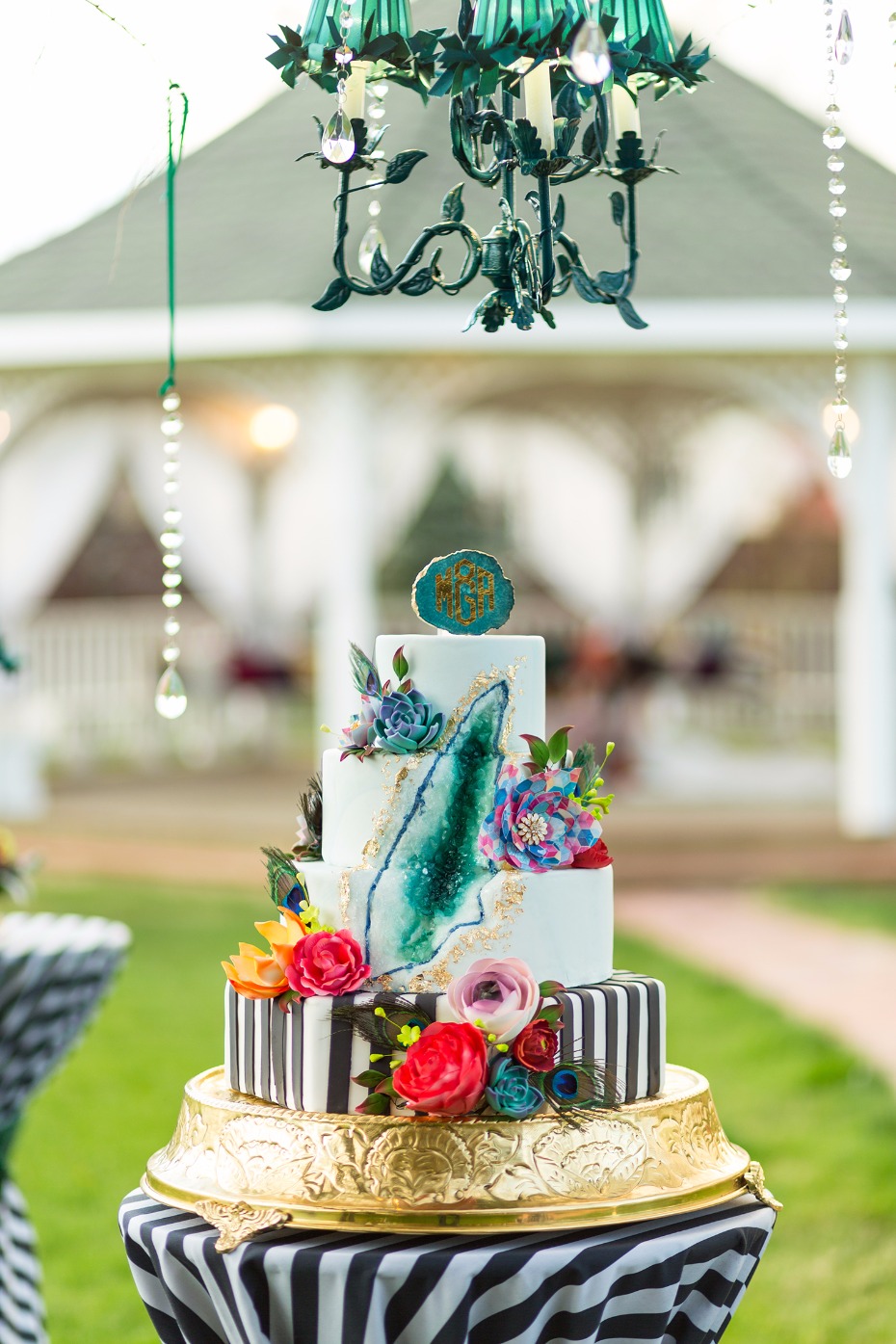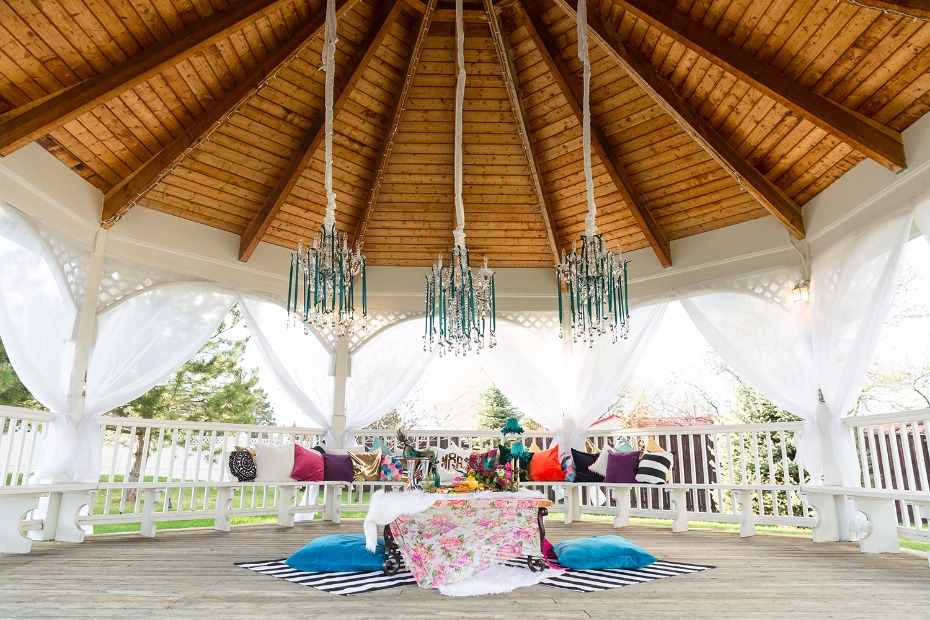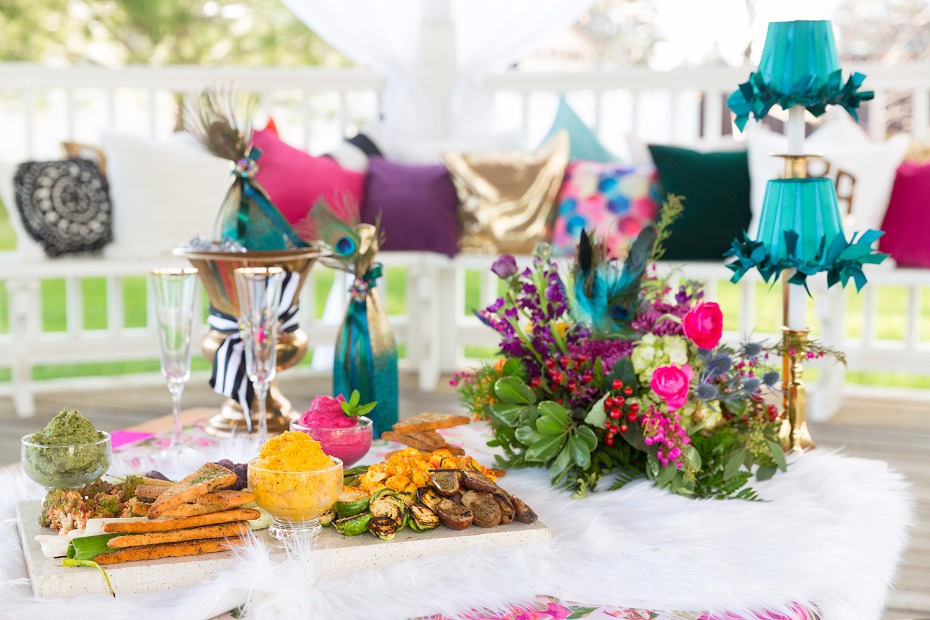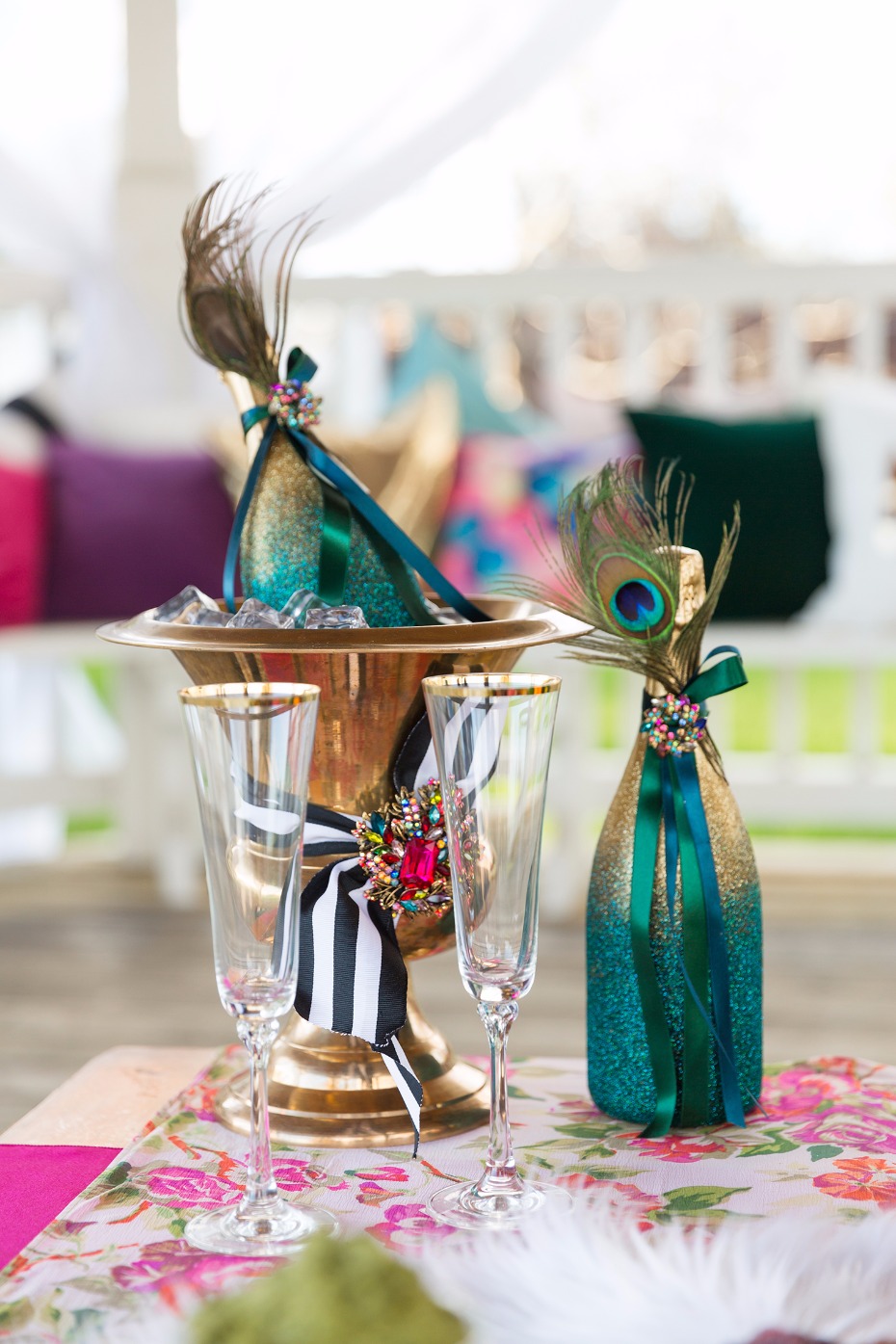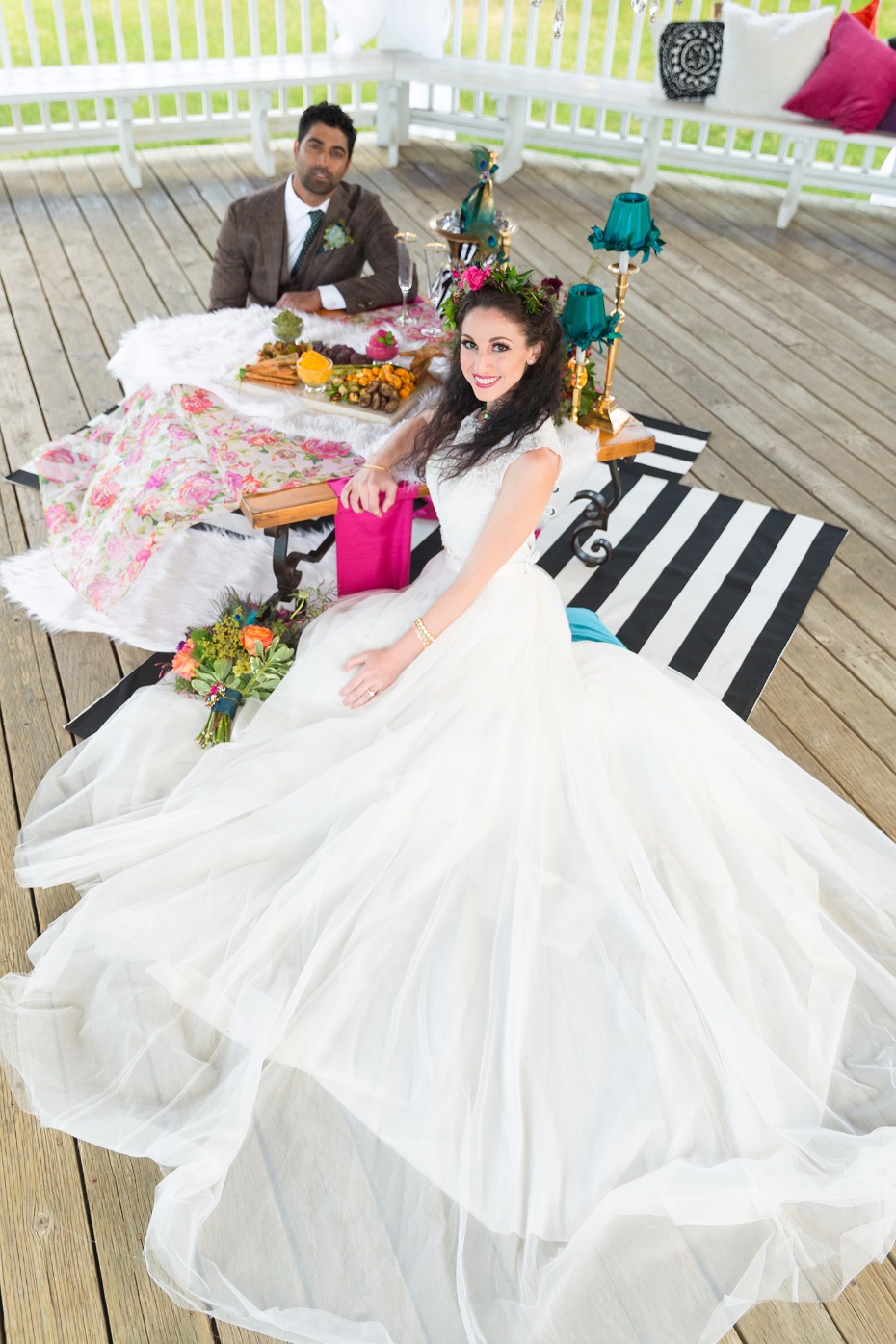 A final touch of glamour and sparkle inspires you to run through the wildflower fields barefoot, but finish off the night with a glass of champagne. A true ethnic fusion - this cultural harmony hits all the right notes.