Bohemian Wedding Roundup 7 Best Boho Hippie Wedding Dresses On Etsy
Bohemian Wedding Roundup: 7 Best Boho Hippie Wedding Dresses on Etsy
by Jen Diehl February 16, 2016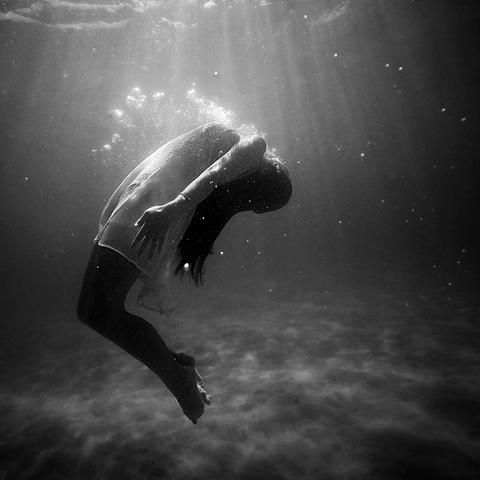 Something a little different on the blog today - I was inspired by this image to scour Etsy for wedding gowns that are a little different. I was looking for anything with a bohemian flair, something a little hippie, preferably vintage (although I scored a few handcrafted boho dresses by a designer out of Australia that I had to include). Enjoy!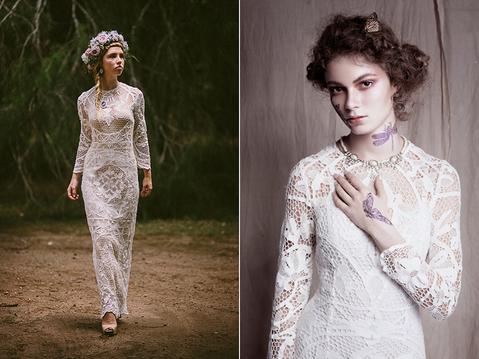 1.
This first gown is by
LostInParisBridal
on Etsy in Sydney, Australia. $1,550. Love this crochet pattern here, and it's paired perfectly with that fresh floral headband. Nailed it.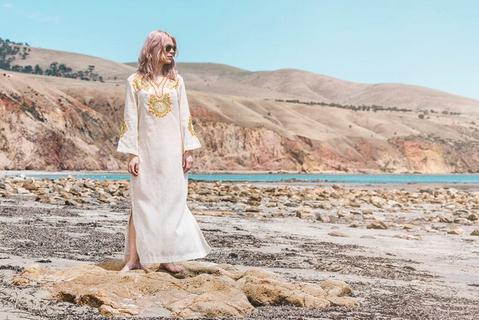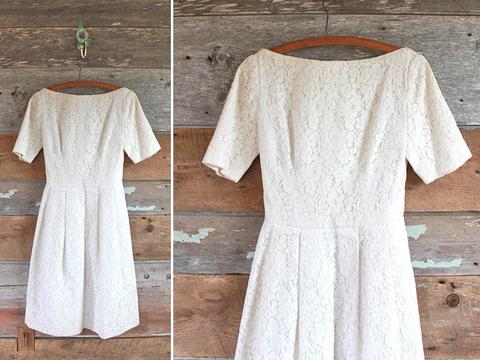 3.
The perfect knee-length vintage gown by 
FancyLuckyVintage
on Etsy in Seaforth, Canada. $248.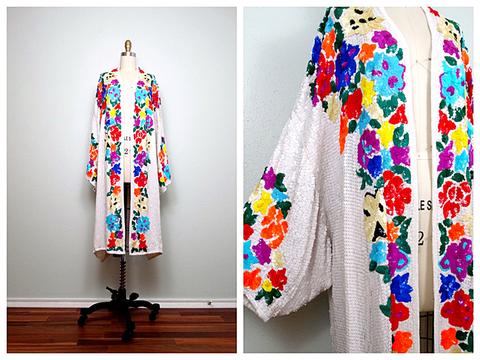 4.  
Who even cares what you wear under this? Bright multicolor sequin kimono jacket from
BraxaeVintage
on Etsy in Spring, Texas. $2,895.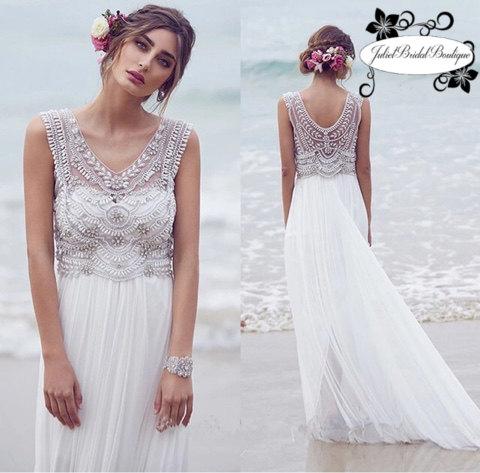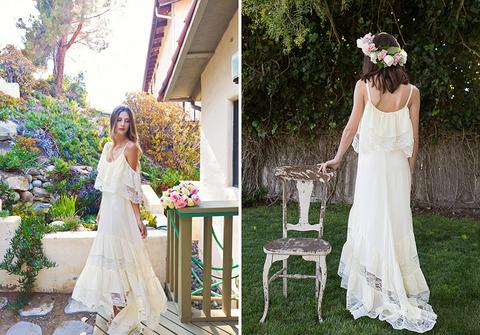 6.  High low silk chiffon fishtail gown by DreamersandLovers on Etsy in Los Angeles, California. $990.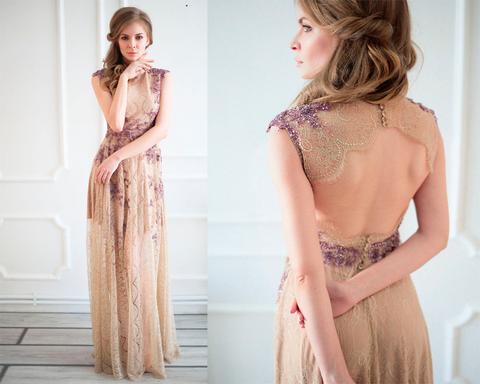 7. 
Open back beaded champagne gown by
AnnaSkoblikova
on Etsy in Tel Aviv, Israel. $750.
Happy shopping!